From September 12th to 15th, the 20th International Conference on Holography and Applied Optical Technologies took place in Sochi.
Among the participants were Research Institutes and Universities, Scientific Production Enterprises, Suppliers of optoelectronic components and equipment, as well as developers of specialised software.
On the first day of the conference, an extended roundtable discussion on current issues and prospects for the development of augmented reality systems was held.
Opening the roundtable, Andrei Nikolaevich Putilin, Ph.D., Lebedev Physical Institute of the Russian Academy of Sciences, welcomed the participants and set the key direction of the discussion:
Augmented reality headsets are increasingly being integrated into various fields and demonstrate positive effects from their use, but there are still several relevant issues related to user adaptation and long-term comfort. Can augmented reality technologies fulfill their potential? In which direction should modern AR devices develop?
The discussion was moderated by Artem Borisovich Solomashenko, a research fellow at the Moscow State Technical University named after N.E. Bauman.
The right to the first presentation in the roundtable was given to the leader of the IKSAR team, Igor Eduardovich Gulyanskiy, who presented on the topic of applying AR technologies in industry.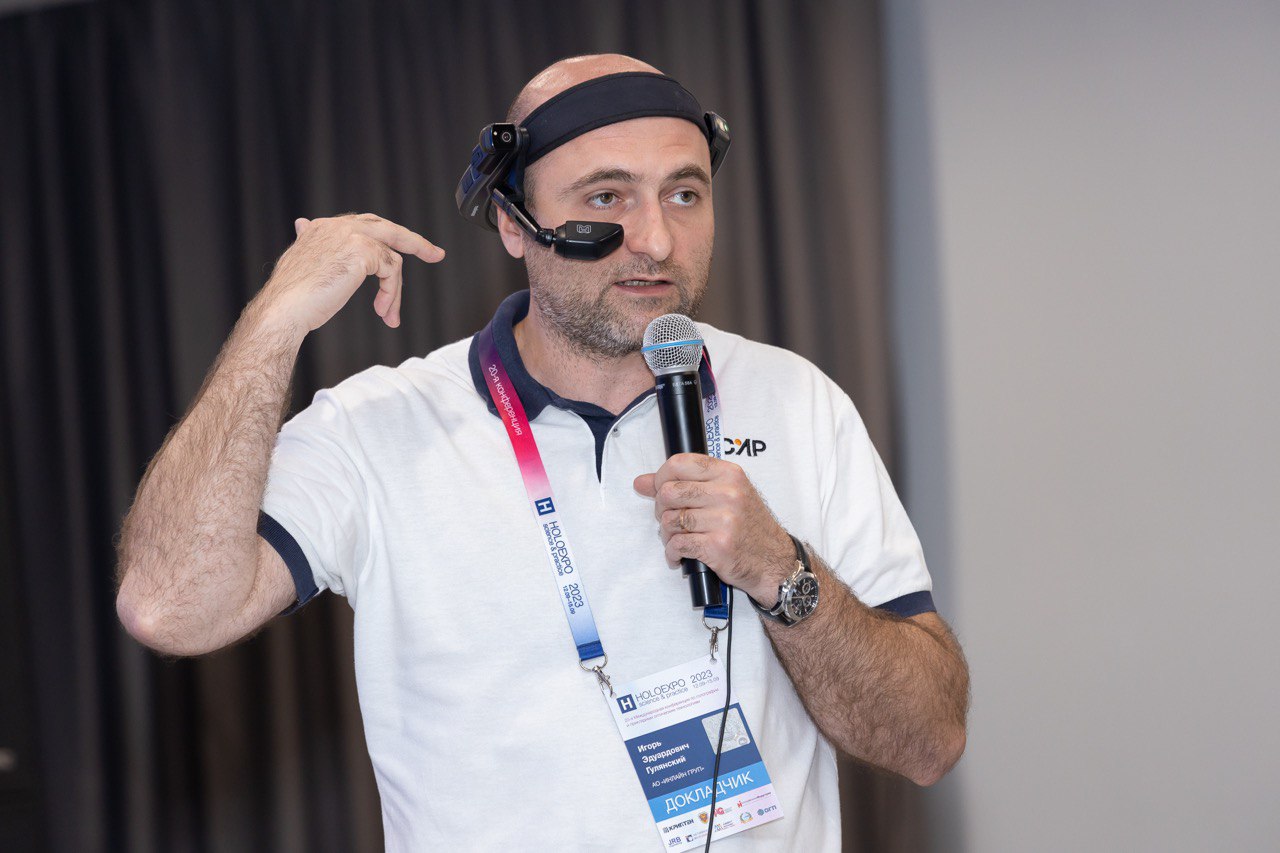 During his presentation, the speaker introduced the audience to market trends in industrial AR, drivers and barriers to growth, existing and announced models of AR glasses for industrial use, the most popular scenarios for using augmented reality technologies in industry, and also conducted a live demonstration of IKSAR's domestic software in combination with one of the most popular models of industrial AR glasses, showcasing equipment testing, including setting up video communication from Sochi to a remote expert in Voronezh.

At the end of the presentation, participants were interested in the features of each of the glasses models, the most in-demand functions of AR glasses and specialised software for customers from different industrial sectors, as well as the prospects for the AR market in Russia and worldwide.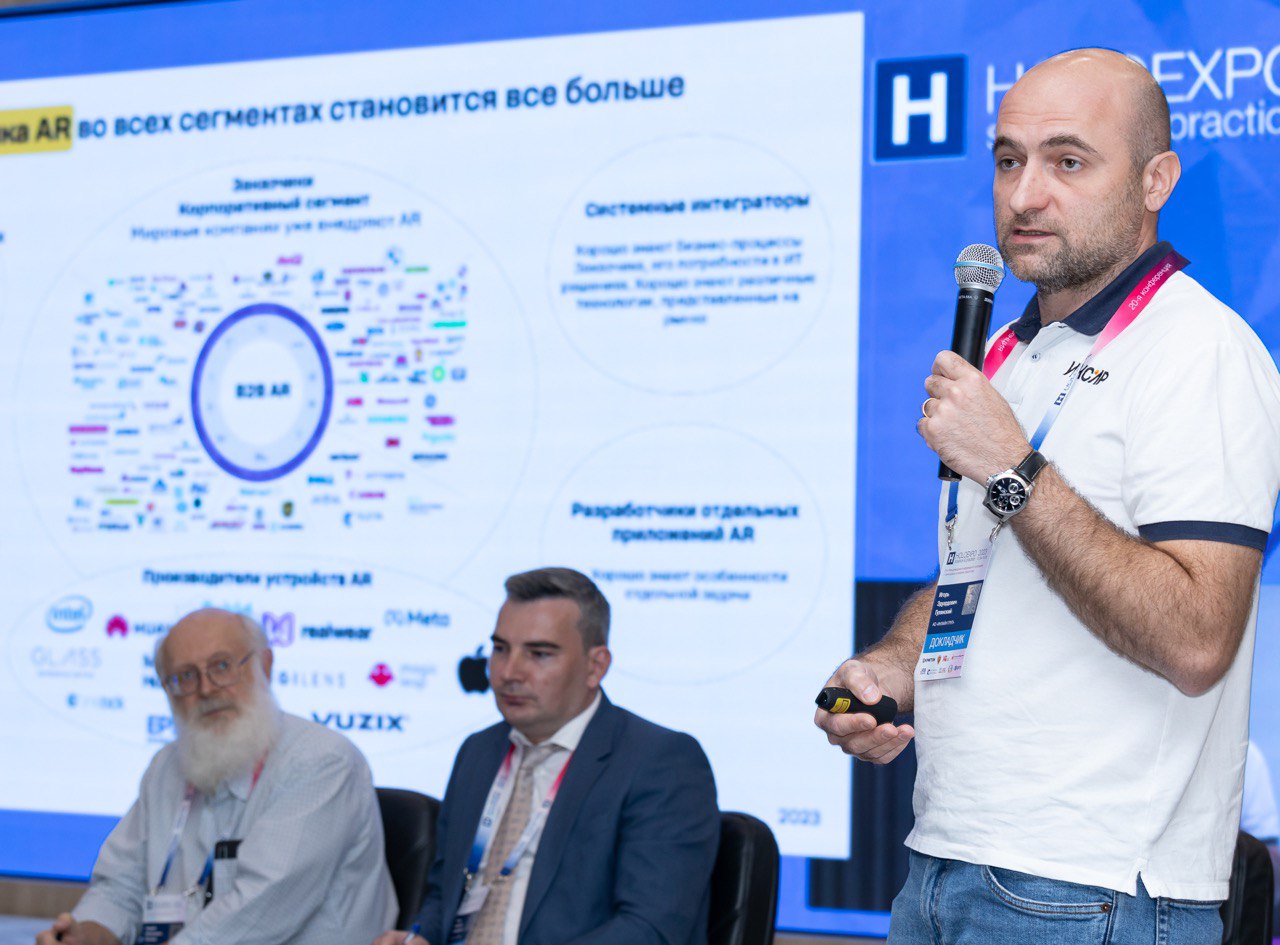 Subsequent speakers also presented unique materials from their practical experience in the field of augmented reality technologies and devices.

Representatives of "Sibur Digital," FSUE "VNIIA," Federal Research Institute of Occupational Medicine, Federal Autonomous Institution "GosNIIAS," and the State Research Institute of Aviation Systems shared their achievements over the past few years and outlined current and future tasks in the field of augmented reality.

The discussion lasted for more than 4 hours, during which participants not only presented reports in their areas of expertise but also actively exchanged opinions in a question-and-answer format.

Closing the roundtable, Andrei Nikolaevich Putilin shared his views on the myths and realities of augmented reality technologies and devices and called on participants to engage in closer cooperation and share experiences and developments throughout the year, without waiting for the next annual conference.

The IKSAR team expresses gratitude to the organizers and to Artem Borisovich Solomashenko personally for the invitation to the conference!

Full recording of Igor Gulyanskiy's presentation on "Application of AR Technologies in Industry":